Residential and Commercial Roof Repair, Replacement, and Installation
Residential Properties
We understand your home is one of the most important investments you'll make, so we take pride in doing an amazing job and making it as stress-free as possible. Whether it is a simple roof repair job or a brand new roof, you can count on us to take care of you and your family's home.
Commercial Properties
Your business is your livelihood and we know the roof that is the last thing you want to deal with. Here at Milledgeville Roofing Company, you can count on professionals to do the job right the first time while you are maintaining your business. Give us a call for a FREE estimate.
Have An Urgent Issue?
Hopefully it is not raining through your ceiling, but if it is give us a call now so we can make it to you ASAP. We understand the Georgia weather and know it can be very damaging to your home or business, if you are experiencing any leaks or issues, do not hesitate to give us a call.
Roof Repair
Many things happen in the Georgia whether, and if areas on your roof are showing signs of damage, it's a good idea to get those repaired before leaks begin. We have seen a simple repair turn into a nightmare. Roof repair jobs can be fairly quick and inexpensive. Here in Milledgeville, GA we usually see asphalt shingles. Just give us a call and we will be happy to come and take a look at what's going on and give you a price.
Roof Installation
Every job is different, but if you need a new roof installed, we're the expert roofing contractors in Milledgeville, GA you want to go with. We will come and take a look, analyze the situation, and give you a price based on the material type and what you'd like done. Not sure? No problem, we offer friendly advice at no extra charge! One thing is for sure, once we are done, you'll be ecstatic with the way your home looks, and the durability that is now there.
Roof Inspection
Looking for a Roof Inspection in Milledgeville GA? You've come to the right place. We take pride in people coming to us for an inspection, as you look to us to provide feedback on your property. We will send our roofing specialists to analyze your properties roof and determine if there are any repairs, leaks, or if it's time for a brand new roof installation. If you are looking for an expert's opinion, then just give us a call and we will be there for you.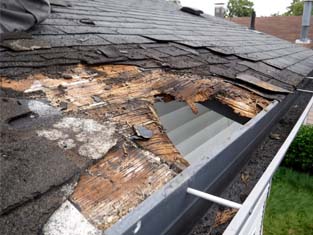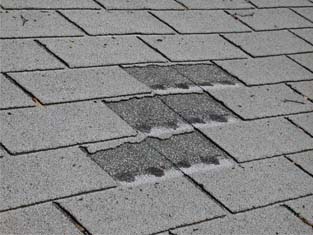 ROOFING
SMALL ISSUES BECOME BIG PROBLEMS…
Whether it's a damaged shingle, loose mortar, worn out underlayment, or an unknown source of leakage, you can call us Sherlock Holmes while we're up there, because we're gonna find the issue, even if it takes us all night.
Repairing your roof can range from incredibly simple, to extremely complex. We've had jobs before where a single, torn shingle was all that needed replacing. Others, there were so many underlying issues, it took a great deal of self-restraint to keep from removing the entire roof and installing a new one. You won't be disappointed in choosing the pros at Milledgeville Roofing Company.
Contact Us For a FREE Estimate
Milledgeville Roofing Company
Call for a FREE Estimate
(478) 242-1948
7 Days a Week | 6AM-8PM
Milledgeville GA Roofing Experts
Repair | Installation | Inspection